True Inspirational Stories
| | | |
| --- | --- | --- |
| | Photo placeholder | |
My True Inspirational Stories
(Completion of this page yet to come. I only tell you so far: NEVER give up! Have faith and have Trust that, 
IF you don´t infringe the LAWS OF LIFE
 and
DON´T intentionally harm anybody
and
you are not in danger of harming your own soul by, e.g., getting arrogant with the success...
... you´ll eventually get what you are up to!
Some things to bear in mind:
It may take longer as thought,

it may have its downhills,

it may require reconsideration of your mind settings,
but there is ALWAYS some way out, and you will succeed!!)
Oh, ad "it may have its downhills"...
I take it back: you'll definitely have some downhills. Count on them. Expect them! As somebody wiser said once, If a path has no hurdles on it, it probably goes nowhere. That downhill may lead you until the level of the ground. I mean, you'll feel sometimes crashed. But if you'll look around, you'll find a way out!!
I'll give you an example I have personally lived in the past month. I have told you I am in a turmoil and that's why it was impossible for me to keep the one-article-a-week rhythm. Next week I'll write here a tiny little part of this turmoil, the one worth to stay in an article presenting my true inspirational stories. It also shows the way God opens a door when He closes a window, but I think it's not shiny enough to make an article of its own. Keep in touch!
Go Home :)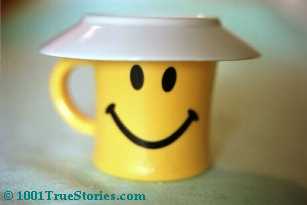 ... Or to any of ALL the STORIES in Sitemaps – Overview
---
---
---