The stories in this section:
Medical Stories
How incredible as some of them might sound, all unbelievable or funny medical stories here are true stories. This page re-organizes the stories under My 1001 True Stories according to their theme, picking up, among the funny or strange stories there, only the stories related to a medical background. They are arranged in alphabetical order, according to the strongest word in the title.
Some of them are not only to be found under the genre "Funny Stories" or the "Strange" category, but also in the theme of School Stories. Guess why – yes, they've happened in a University for Medical Studies. Or with students from such a University. 
As with almost all true stories on my site: in order to protect the private sphere of people involved, I remove in purpose details which might make the persons be identified. (As far as some stories are concerned I even don't know their names.) I do ad sometimes a kind of setting the date in order to justify for example why people haven't used the internet or their cell phone. Or just for the sake of it.
A Very Short Story with a Dentist
At the top of this article here you might have noticed the list with my Medical Stories.
Go Home :)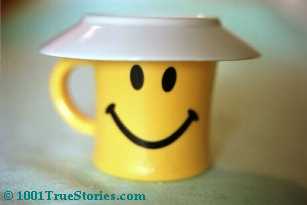 ... Or to any of ALL the STORIES in Sitemaps – Overview
---
---
---