Home > Funny True Stories or School Stories > An Absent-Minded Professor: The Disappeared Car; The Appointment before the Main Lecture Hall
True Stereotypes - Funny Stories with an Absent-Minded Professor 2-3/3
The Disappeared Car
As stated here, a full "member" :) of the True Stereotypes Order of Absent-Minded Professors :) :) was definitely our Electricity Teacher in the University. In the following two funny stories I tell you the "hard ware" of the unintentioned "pranks" which our professor Ştefan played.
Some day he was in front of his students, talking and explaining and talking and explaining some more, looking as usual not really in the eyes of the people. From time to time his eyes were wandering also out the window. The classroom was above the University's main entrance and was viewing the parking place in front of it.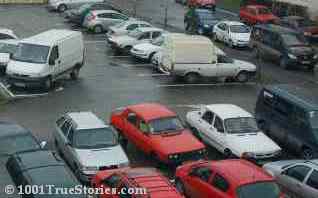 He looked on the window once, twice, three times… Suddenly he stopped, his eyes searching for something in that parking place, where the professor's cars were dutifully lined up. He was searching something which apparently was not there. The missing something brought him a distress obviously growing on his face.
"My… My car! It's not…! My car! God, where is my car?!?!"
In a jiffy he vanished behind the room's door, and gone he was. Five minutes, ten minutes... 
After about quarter of hour he entered again the room, light on his face.
"I had forgotten… Today I came to school by the tramway…"
Go to top
And next, what I think being the gem of the stories I know about true stereotypes of absent-minded professors...
The Nearly Missed Appointment before the 

Main Lecture Hall
Mr. Ştefan had to set up something with another professor of us, Mr. Boaru. For the discussion they have settled an appointment for 12 o'clock in front of the Main Lecture Hall of the University.
Incidentally however the two of them met on the corridors of the University some quarter of hour before 12 o'clock. And they started to talk. And they talked, and talked, and talked...
... Until Mr. Ştefan from one moment to the other plunged into the hurry-mode. He slapped his hand on his forehead as he suddenly remembered...
"Sorry, I almost forgot, I'm late! I had an appointment at 12 o'clock in front of the Main Lecture Hall...!!"
Go to top
Go Home :)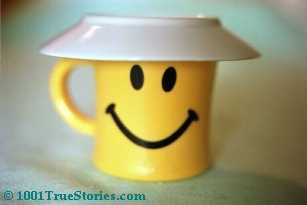 ... Or to any of ALL the STORIES in Sitemaps – Overview
---
---
---