Home > Interesting True Stories or Funny True Stories > A Sommelier (Wine Steward / Waiter) True Story
A Sommelier (Wine Steward / Waiter) 
True Story
(under construction right now, January 27th)
Do you incidentally know what a sommelier is? I didn't, before I heard this story below. My dictionary says simply a "wine steward / waiter", but it is more than this.
Professional sommeliers learn their mastery in a special school. Their taste and smell are near to perfect. They can tell their client which wine fits perfectly the meal he's just about to order. I mean, which wine from which vineyard, the exact year and month of the grapes' harvest, which hill from that particular vineyard were these on and which slope, grapes size and density of the berries in the bunch. And whether it was cloudy by harvesting, or not.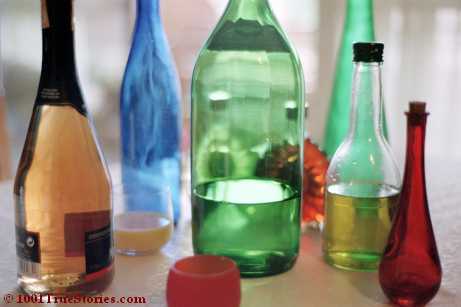 You thinking me exaggerating? Me also thinking. But even then, do read this story, and see for yourself just how much of an exaggeration it was.
Lucian is one of the few real sommeliers in Romania. He was once invited in a restaurant for some discussions and they ordered also some wine. The waiter asked, hat do they prefer, white or red wine? Lucian said Red. "What label?" the waiter wanted to know further. "What do you reccomend?" Lucian's discussion partner inquired. "Well, this or that, but we also have homemade wine."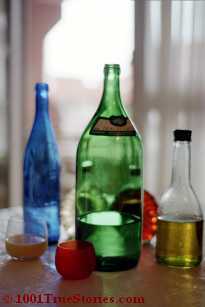 In Romania most people on the countryside grow their own grapes (and plum trees) and make by themselves their own wine (and schnapps). Some of them have more vineyards and can sell their products: to their own customers or restaurants.
"Where is that home made wine from?" Lucian the sommelier wanted to know blankly. "Northern Tarnava Valley", the waiter said. The two rivers, Small and Large Tarnava define one of the pretty well-known and old wine regions in Romania. "OK, then we´ll go for this one."
After some minutes the waiter showed up in the restaurant's dinning room with a decanter in his left hand. He was about 4-5 meters away when Lucian spotted with a short glimpse of eye the wine in the decanter. By "wine" I mean also its color, and movement, and way of making the glass wet and who knows what else - and said calmly, without any stress on any of the words:
"That's not Northern Tarnava Valley."
The waiter and his table companion, especially the waiter who didn't know who Lucian was, were aghast. "Oh yes, it is too", he said. If he knew it wasn't, he covered it very well.
Lucian shrugged without any answer. He waited till the wine was in his glass, tasted it and said in the same calm, blank voice:
"It is not. Is is from Varga from [the village of] Cristesti." 
That was too much. The waiter went back, checked the restaurants deliverer's papers and looked for that wine's particular producer.
The papers read: Mr. Varga from Cristesti.
Go to top
Go Home :)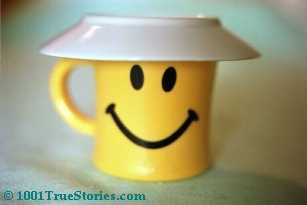 ... Or to any of ALL the STORIES in Sitemaps – Overview
---
---
---