Home > Funny True Stories > The Awfully Unconscious Power of Habit
The Awfully Unconscious Power of Habit
How Can Garbage Ruin a Marriage 
(reloaded)
You are about to read a funny true story about just HOW! powerful the power of habit may be. It is actually a great party story which
1) is funny only for the one reading it, not for those having actually lived it through, and
2) the one who told it to us said it had happened in the district X from our city. When I told it however to my favorite cousin, he said he knew already the story, but he knew that it had happened in his city, 150 km away.
Nevertheless, it is one of my golden pieces, an interesting story definitely worth telling it: if not for other reasons but because (for some) it might contain a warning ;) …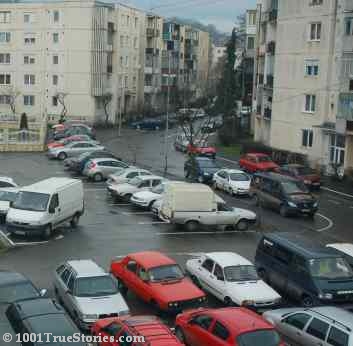 Not Quite Ménage à Trois
Once upon a time, about in the '80's, in one of the heavier populated areas of our city – you know, these concrete buildings like honeycombs – there was a man, happily living "ever after" with his wife. With his wife and his lover, i.e. all together three distinct persons.
It was not quite ménage à trois, since the wife knew naught about her … errr … "extension". The latter was living alone in the very apartment building across the alley.
Neighbors do know each other in Romania (nowadays to a lesser extent than in those years), and in this kind of neighboring buildings everybody knows everybody. Not literally, but almost. So that it became increasingly difficult for him to meet his lover – i.e. to enter and come out, both from her apartment and from her building.
The Garbage as Revealing Agent
So that once – the moment when this story starts –, to save a bit the continuous come-and go, he said home he would go on a business trip to Bucharest. A four days one. 
You've guessed it. The trip was to as far as the neighboring building.
And he didn't get out his lover's apartment until a rainy evening. Not only "rainy", but raining cats and dogs, in a really dark, Dark, DARK! night.
The waste bin contained something that had really a bad smell, so she asked him "Could you be so kind to take this out?" Hmm, well... "Darling, you know…"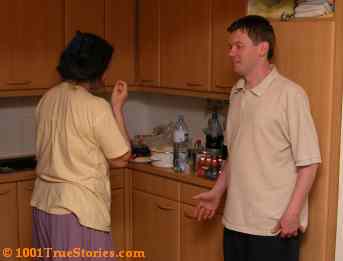 Of course she knew too he was illegal there and neighbors know each other. Taking garbage out in these conditions was a highly dangerous venture. But, "Come on, it's midnight, it's pouring… If there is anybody at all outside, then he's in great hurry. And doesn't care a damn about somebody deeply thrust into a headcover and a raincoat. The garbage is really so stinky… Please…"
The Power of Habit on Duty
She was right, after all. (Of course, she was a woman :) :P ...)
So there he goes, down the stairs, out the door, shrugging a bit under the rain on the way to the waste container. He empties the can as he had been doing it for so many years, in the very same container he has been using since he was living in that area.
And then he took the way back home. The usual way. The way he has been always taken for so many years – that is, to his own home.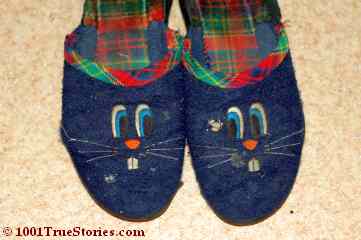 By that time intercom systems were not usual. If available at all, they mostly didn't work. That's why he simply entered his own building and it's only after he had ding-dong-ed the bell on his own door, and his own unsuspecting wife opened the door, had he realized he was in the wrong film.
"… YOU?!?! What are you doing here? What garbage bin is this? And… your clothes... and the house shoes? And… ?" 
Outch.
Go to top
Go Home :)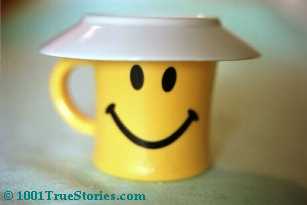 ... Or to any of ALL the STORIES in Sitemaps – Overview
---
---
---